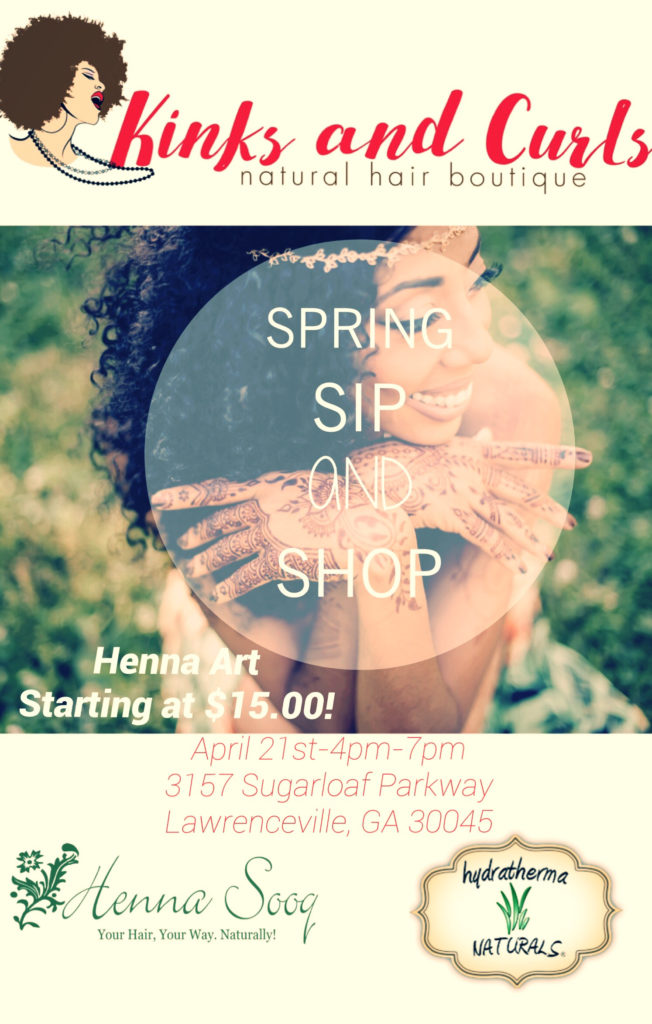 Location: Kinks and Curls natural hair boutique, 3157 Sugarloaf Parkway, Lawrenceville, GA 30045.
Date: April 21, 2o017
Time: 4-7pm
Bring yourself and a friend for a free hair consultation. We'll focus on how to naturally color your hair for stronger, longer hair and get rid of those pesky grey hairs. I'll be offering henna and jagua body art starting at $15.00. Light refreshments will be served. 
Please
RSVP
 for this FREE event.