We thought we would wait until the New Year but we said nah! Let's launch this program now.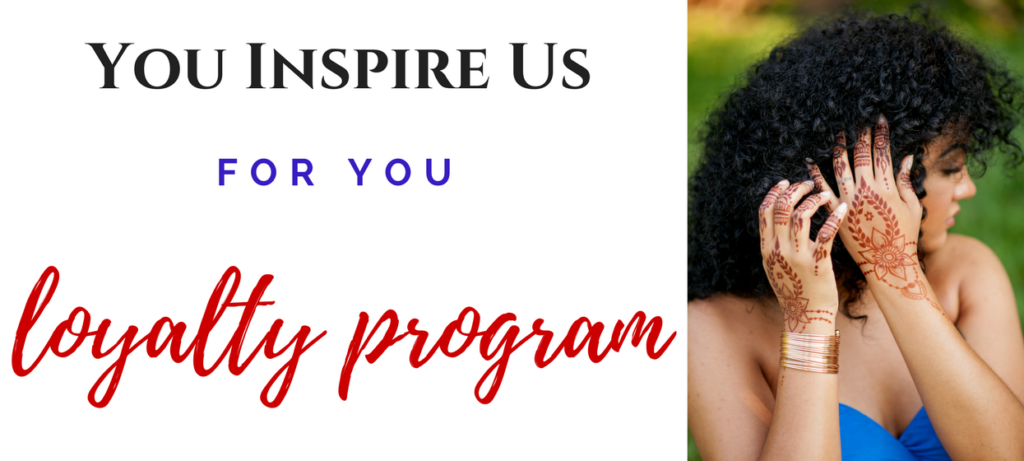 Because you inspire, support and love us. We're giving back to our customers in our new loyalty program for every dollar spent you will receive 10 points.
Every customer new and current customers will receive a bonus 50 points automatically added to their account to start (sorry past orders do not count towards this new program).
Current rewards you can redeem:
2000 points redeem for 10% off
2500 points redeem for $5 off
2500 points redeem for 15% off
2500 points redeem for free shipping
5000 points to redeem for 20% off
5000 points to redeem for $10 off
There will be bonus point days and other exciting ways to earn points. Make sure to register your account at Henna Sooq and start collecting your points.
When you redeem points an email will be sent to you with a one time use coupon for your reward.
Should you have any comments or concerns please do so below in the comments. We hope you're as excited about this new program as we are.