Should you not have already noticed…I have a little bit of a side hustle going on. It's true.
I'm a Wrestling Mom.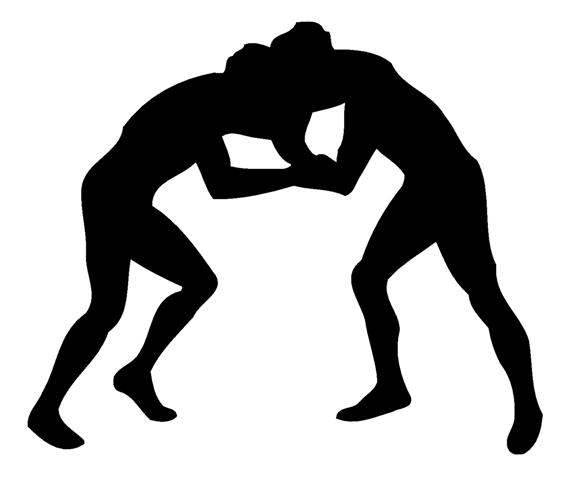 Wrestling came to us by chance. It was definitely not on my list of sports I thought my kids would want to do or that we'd be involved in. When our 9 year old, Adeeb was playing tackle football we were trying to decide on off season sports that would compliment football and wrestling came up.
So I signed him up and decided to add our two big boys to the activity. All pretty much at the last minute. When the big boys found out that we had signed them up they had a teenage tantrum (they were both in 8th grade at the time). I was telling myself: "I'm not going to get a refund now. Oh my goodness. Let's try one class and let's see…"
So I brought their cranky selves to the wrestling class and to  my surprise these kids were awesome! I was so impressed that we celebrated with a treat afterwards.
Now fast forward to today 2016. Still going strong, our boys and now our daughter Matinah are wrestling. We've been with our coach, Brian Leitzel for 3 seasons. He's an amazing coach, teacher and person. He's a division 1 (Loch Haven University) All-American wrestler who was also on the same team with Cary Kolat.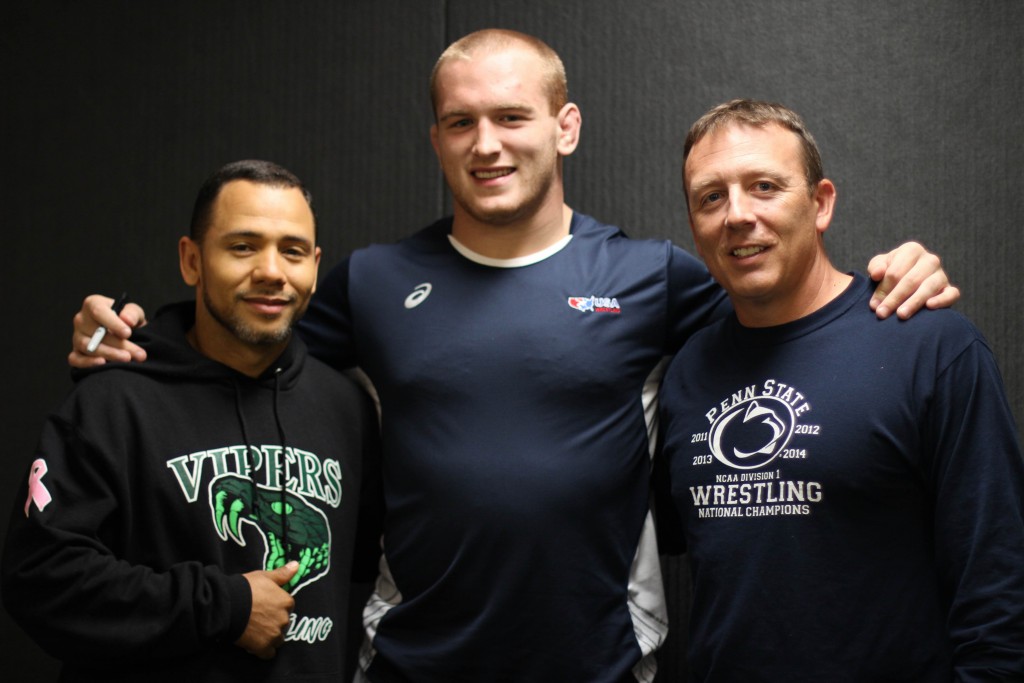 Coach Jamal Pender (dad), World Champion Kyle Snyder, and Coach Brian Leitzel at our studio September 2015.
Meet Isa
Isa has been through a lot. He has had some real struggles as a teen. I always knew in the back of my mind and in my heart that he would be alright though because he's such a good, caring kid. He means well even though his reactions/behavior would make you crazy mad. He had a rough time in middle school where he was picked on. They called him fat and he had outbursts. He struggled with being organized and getting school work done and so on. It was a really rough time, but when I look at him now and how far he's come…I'm just amazed. I want to cry.
This year alone with changes to his diet (and his diet became OUR diet as a family) he lost 30+ lbs. This boy now runs. He moves so differently. He hated all that extra exercise and don't even get me started on running. He's more focused, and slowly every day he's getting better. There is a lot to learn from Isa. I hope one day he can share his experiences with others and make a difference in this world.
Accomplishments for 2015-2016 (thus far): He made the high school wrestling team after not making the team his freshman year (2014-2015). He's made his spot on Varsity/JV 1. At one of his tournaments this year he won all 4 matches and all by pin. He was announced as MVP of that tournament by his coaches and they got him a tournament tshirt (talking about walking on air). He's one tough cookie weighing at 211 and consistently wrestling up a weight class at 285 against several huge giants.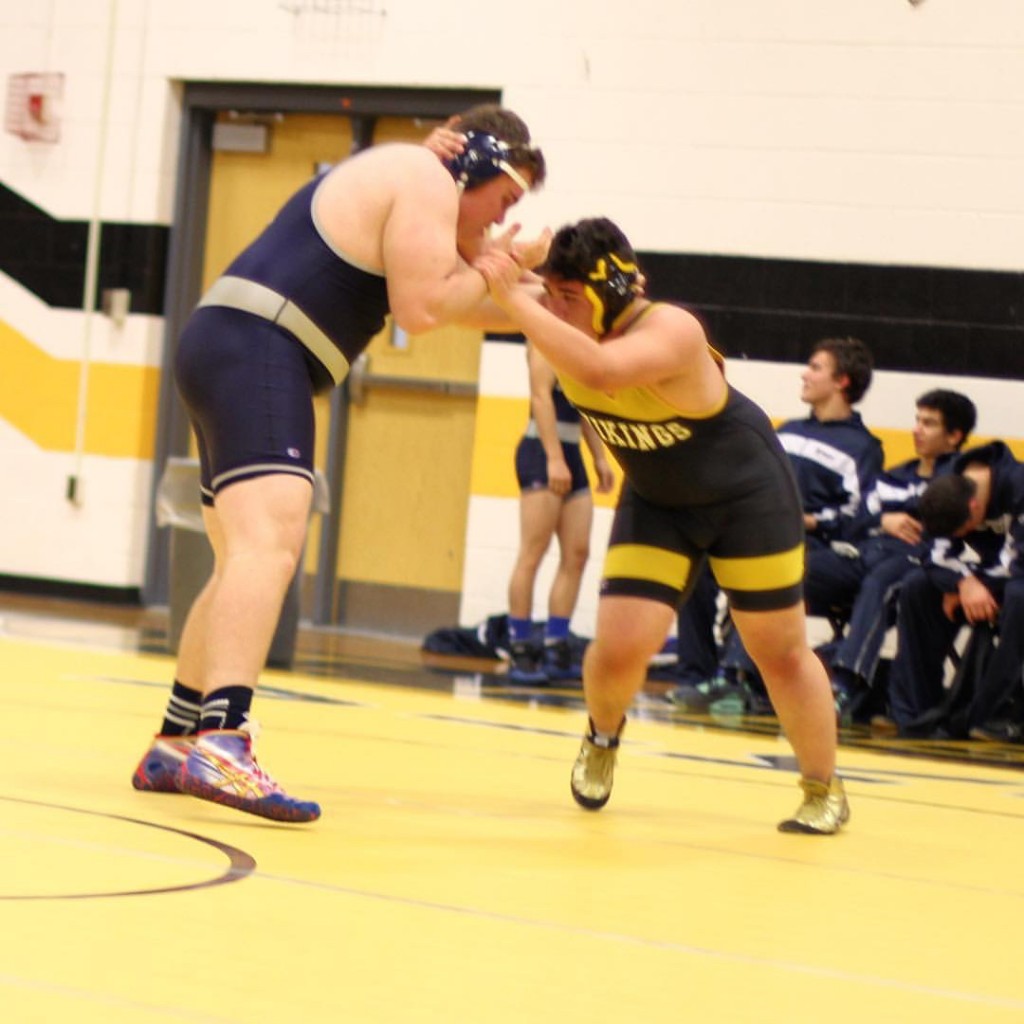 Meet Ali
Being a natural athlete he is consistently making great leaps and bounds in wrestling. He keeps up with his school work and is a team leader. His first two years of wrestling he won the majority of his matches. We're very proud at how many GT classes he's taking and next year adding AP classes for college credits.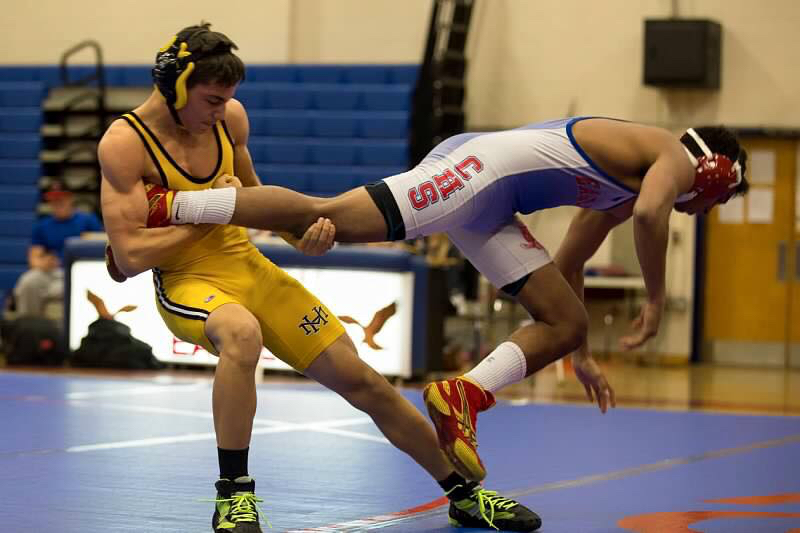 Accomplishments for 2015-2016 (thus far): He made the team as a varsity starter at 132. He's been doing well with majority wins and he's finally beginning to put the belief in his mind that he can do anything he wants to accomplish. At the Franklin Tournament he won 1, and loss 1 the first day. On day two he won all 3 matches to get a position to place for 3/4 place. He won 4th place at the Franklin Tournament. It was unbelievable to see how far he came in that tournament and how much he began to fully believe in himself and his abilities.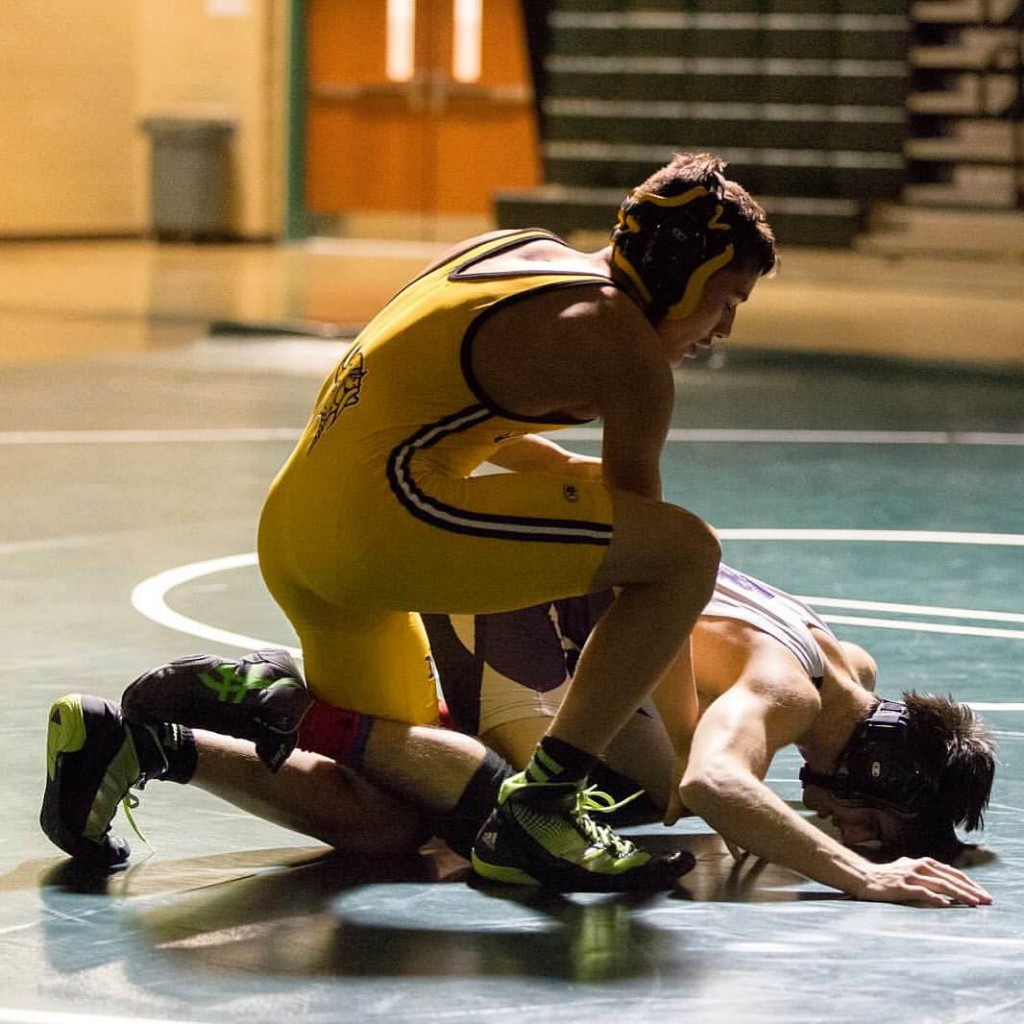 Meet Mariyah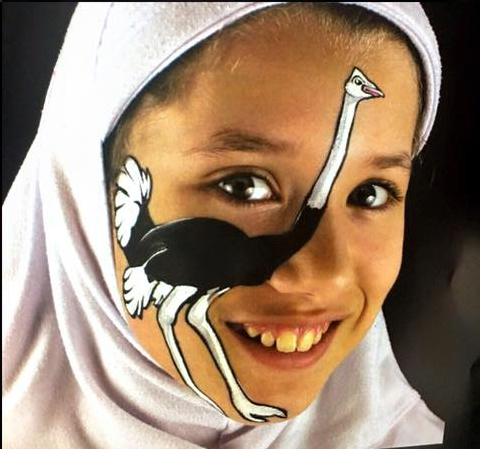 She does not wrestle and has no desire to wrestle. She is our artistic girl and a fabulous writer. She excels in her academics. Maybe one day we'll convert her.
Meet Abdullah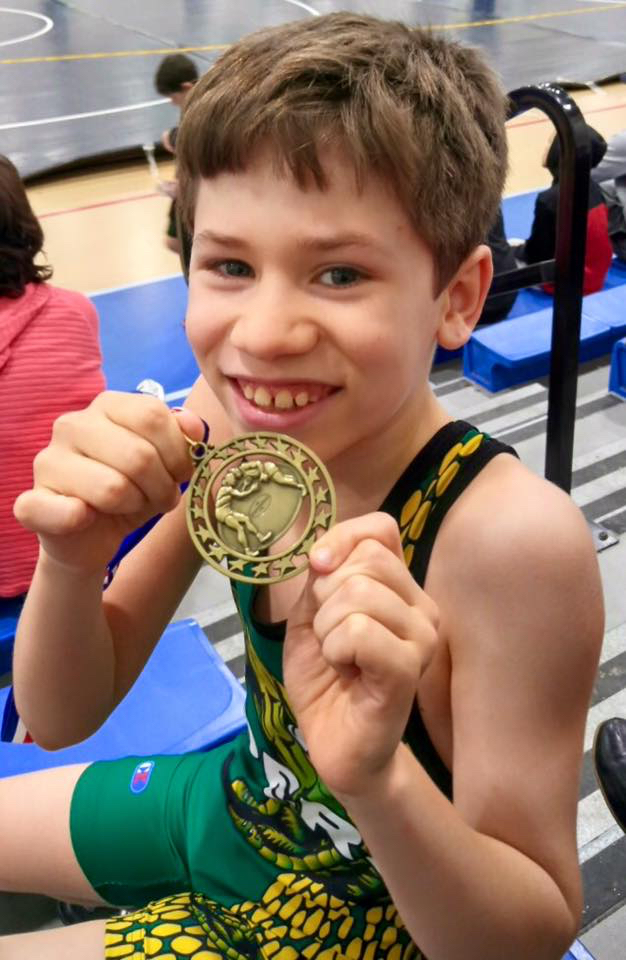 Abdullah joined our team only last season. After breaking his finger he was out for last year's season. Joining us this year he has been making leaps and bounds. Abdullah can sit down on his bum with his knees bent at the same time. I need to take a picture of what this looks like. Boy is he flexible and hard to pin.
Accomplishments for 2015-2016 (thus far): He reached his gold recently of getting a gold medal in our last tournament. He was so excited and happy. So proud of him. His photo (with Matinah) can be found on MSWA's facebook page with Olympians Andy Hrovat, and Jake Herbert.
Meet Adeeb
Another one of our athletic and highly competitive children is Adeeb. In his first season he made a huge impression in wrestling. He takes losing to heart. With the positive focus we're taking on this year with Adeeb it has helped him become a better wrestler and not be so hard on himself.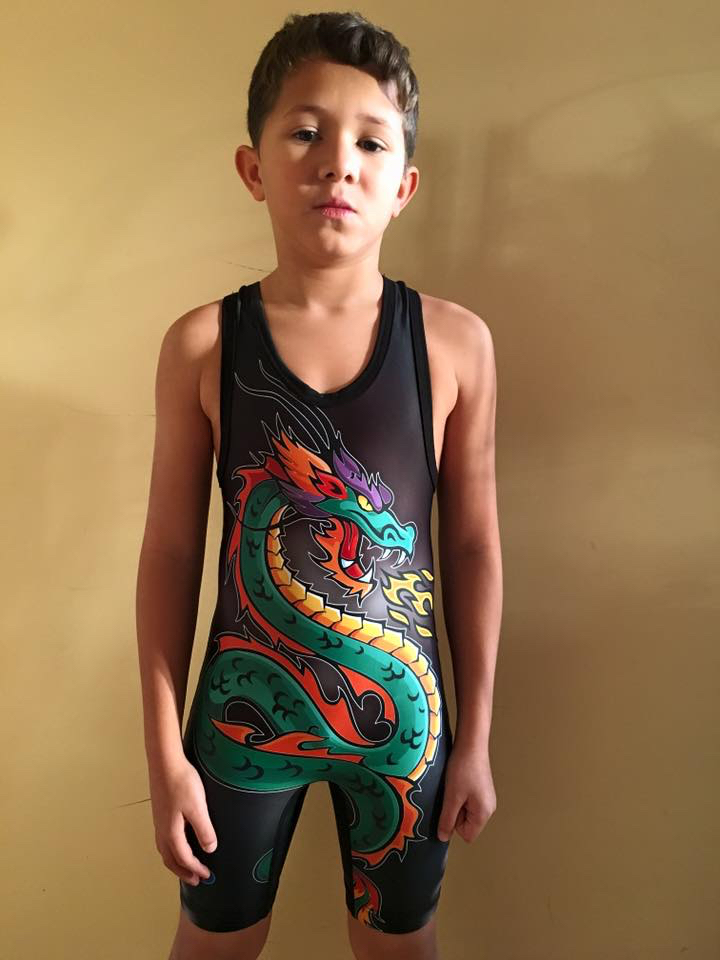 Accomplishments for 2015-2016 (thus far): He won gold in one of our tournaments with all 3 matches won by pin. Supposedly I owe him a trip by airplane to Miami due to this. Adeeb's photo (with Mason Cowell) can found on MSWA's Forum alongside Olympians Andy Hrovat and Jake Herbert.

Meet Matinah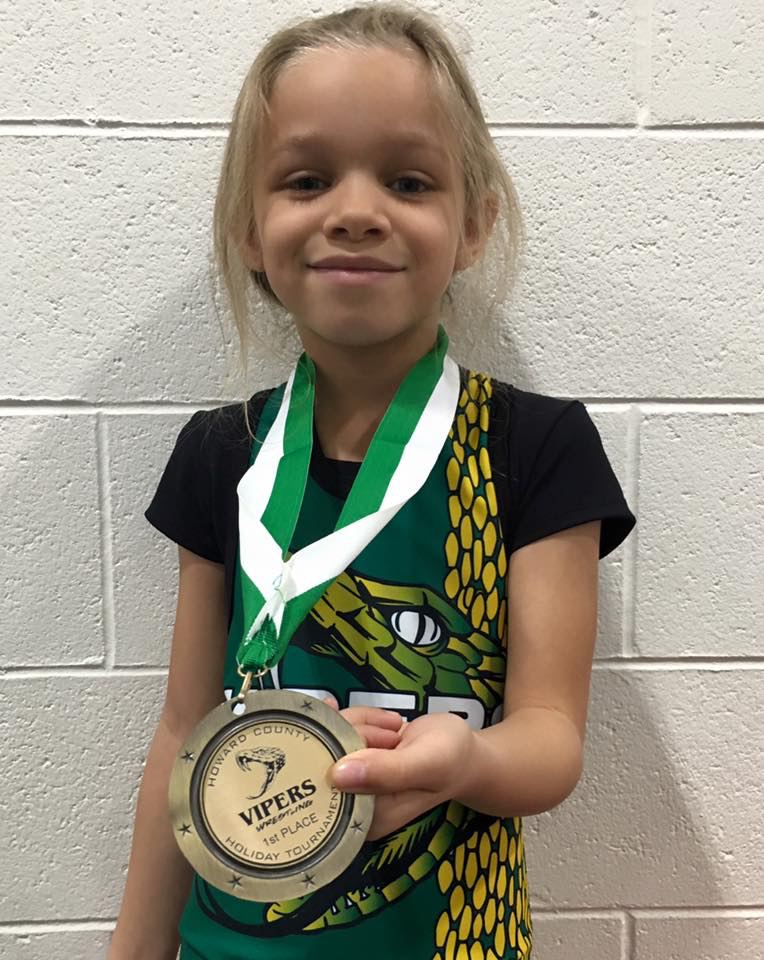 She's new to wrestling for 2015-2016. She is super adorable. Oh my goodness! There might be families with several children that wrestle but they sure don't have a Matinah like we do.
Accomplishments for 2015-2016 (thus far): She's achieved a gold and silver at tournaments. She's only lost 3 matches this season.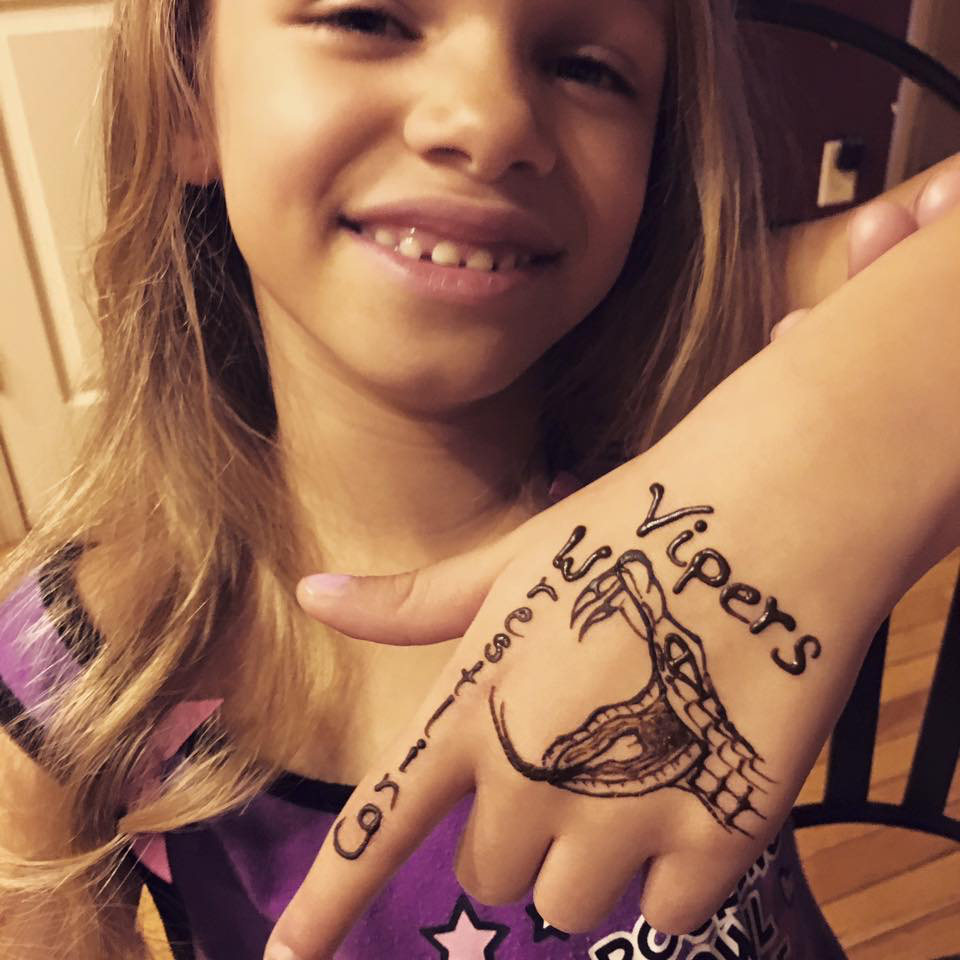 Why do we still wrestle?
You might be wondering how it is we decided to make such a big commitment to wrestling. It's pretty simple. What I love about wrestling is that it's a sport that teaches you to persevere through adversity. To put in your mind that you're stronger then you think. Wrestling is a mind game. You put 110% positive thoughts and the power of I CAN in your mind, then you anything and everything is possible. I do like that it's both a team and individual sport. It creates a nice balance in that. I can't help but getting excited about every match and tournament. It's brought me so much closer to my kids. I can't stop from telling others about wrestling.
Have your child sign up for wrestling. I'm telling you now that you won't be disappointed. Take it from this mom of the 6 Pender kids. 🙂