Gorgeous LaCocoBella and her superb curlies!!
Lauren's Regimen:
"In 2005, I was inspired some of my friends who were natural but always wore their hair straight. Their hair was always so thick and shiny which made me intrigued. What was their secret? Their hair was natural! I tried to transition but it only lasted a few months. So after I had gotten so frustrated (natural and relaxed hair are like oil and water!) that one fateful day, while in college, I decided to go to a natural hair salon and cut off all my relaxer! I've been in love ever since! Although I rarely wear my hair straight (maybe once a year when I get a professional trim) I like that I have the option that I still could and have thick, shiny hair. Yes in the beginning I had a few moments of contemplation of whether I should put a relaxer back in my hair but I am so happy I stayed true to myself and kept on the journey!"
My Hair regimen:
I wash my hair every 1-2 weeks with Henna Sooq's Cocoveda or Black Velvet shampoo bars. I REALLY love ayurvedic ingredients because they are as natural as it gets and really promotes overall hair health and strength. The shampoo bars really clean and clarify my scalp since I have experienced some issues with my scalp. I find that the cleaner my scalp is at all times, the healthier my hair is.  I feel the scalp is often neglected when naturals are wondering why their hair isn't growing or is unhealthy. I always follow up with a good, moisturizing conditioner to replenish any moisture.
If I am wearing a "wash-and-go" type of style, I will co-wash with a conditioner like Shea Moisture's Black Soap Purification masque or Aubrey Organics White Camellia conditioner.
I wear twist-outs 95% of the time so I am always sealing in moisture in my hair by using water-based products and then layering a light oil, like coconut oil, over it through out the week. My favorite product for twist-outs is Oyin Handmade's Whipped Pudding. I get amazing results EVERY time.
Another essential hair practice is to seal my ends with a heavy oil or shea based pomade. My favs are Oyin Handmade's Sugar Berries or Karen's Body Beautiful Butter Love. This is key to retaining length and reduce split ends. The ends of your hair always need a bit more love :o)
If I do not shampoo one week, I will always do an ayurvedic treatment (like amla) or a homemade deep conditioning treatment like yogurt, honey and oil. I like to switch it up each time. I really want to try henna soon! I have more tips on my hair regimen on my blog www.lacocobella.com
If anyone is debating on going natural, I 100% say do it! You can not go wrong with how our creator made your hair, He knows what's best :o) I can also say, use the products that have the purest, most natural ingredients because our creator made those too so they are bound to work the best as well!
I am so glad I found Henna Sooq at a local hair expo, Khadija has always been so helpful with all my questions and is really interactive with her customers. She is genuine and full of integrity and that is enough for me to be a loyal customer! I am looking forward to trying more products!"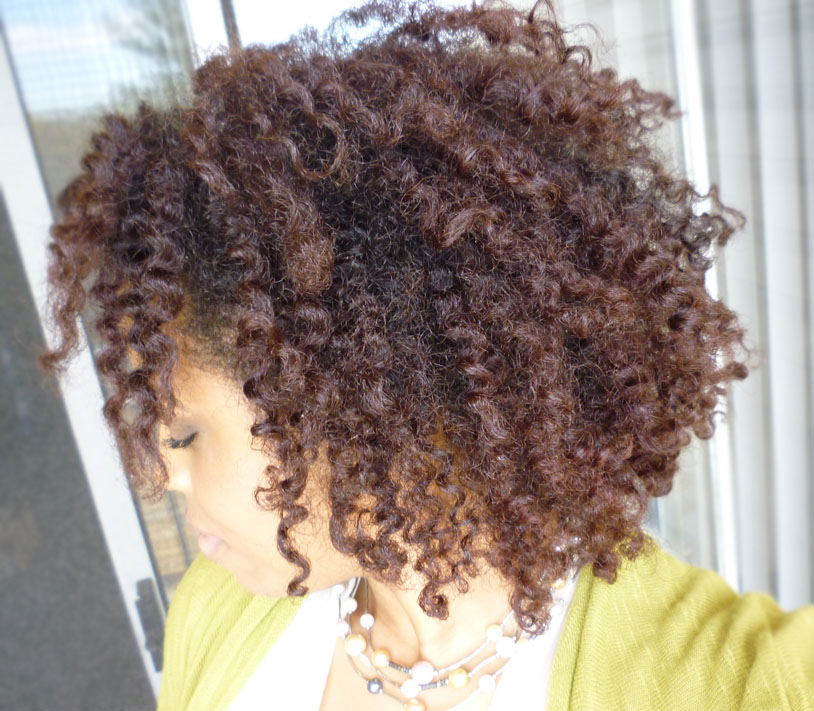 Thank you for sharing your Natural Journey, Lauren!