Kitchen Herbs And Tea For Your Hair
Walk into your kitchen and take a look in your cupboard. You may see an assortment of herbs and teas.  Yes, you are indeed in the right place.
Wait! I can use these on my hair?
Absolutely! The kitchen contains a plethora of natural remedies for a wide range of hair and scalp conditions from dandruff, dry hair, and even tinting the hair with subtle colour!  Herbs and teas have been used on the hair for many many years as a means of keeping the hair and scalp happy.  There are many herbs and teas to choose from, for a wide range of hair types and conditions.  Both dry and fresh herbs can be used.

Which Herbs and Teas Can I Use?
Tinting/Enhancing Your Hair
Blondes can use Chamomile, marigold (red-gold), catnip to brighten up their manes.  For brunettes, rosemary, lavender (for dark browns/blacks), basil, cloves and sage are great for emphasizing the rich natural tones.  Red-heads will benefit from using Hibiscus, calendula, paprika (copper),  rosehip tea. Rhubarb is fantastic for adding golden-reddish tint to blonde hair.
For tinting, make the tea following the tea instructions below.  For an even more concentrated tint, boil the strained tea until half of the liquid has evaporated.  Apply to freshly cleansed hair and leave on for an hour, more for a more intense tint leave on for a longer period of time.  To gradually lighten the hair, make a mix of honey, distilled water and either cinnamon or cardamom.
Dry Hair and Conditioning
Herbs such as Hibiscus (can tone lighter hair reddish), Chamomile, marigold, catnip, rose petals, fenugreek (methi), comfrey, elderflower tea, rosemary, lavender, can bring life back to the dry strands.  For this hair type and herbs, it is best that they are prepared in either tea, oil or vinegar.
Oily Hair and General Cleansing
To refresh oily hair and scalp, use peppermint tea, green tea, black tea, thyme,  orange peel after cleansing to assist in slowing down sebum production. For this hair type and herbs, it is best that they are prepared in either tea, vinegar or herb pack.
For Shine
To make hair super shiny, use herbs/teas such as catnip, Hibiscus, Chamomile. For this hair type and herbs, it is best that they are prepared in either tea, oil or vinegar.
For Encouraging Growth
Teas, herb packs and oils are the best way to deliver the growth benefits of catnip, aloe, green tea, bay leaves, ginger, rooibos tea. Rub the oil into the scalp weekly- twice weekly.
To Stop Hair Loss
Apply  lavender,  Rosemary, sage, black tea to the scalp via oil, tea, herb pack to decrease shedding.  Rub the oil into the scalp weekly- twice weekly.
Strengthening
Horsetail, comfrey and  sage are great strengthening herbs when used in tea or oil form to strengthen the strands.
Soothing Herbs for Scalp Conditions such as Dandruff and related
Apply Rosemary, lavender tea, peppermint tea, chamomile, orange peel and nettle, in tea, herb pack or oil form to sooth an irritated scalp.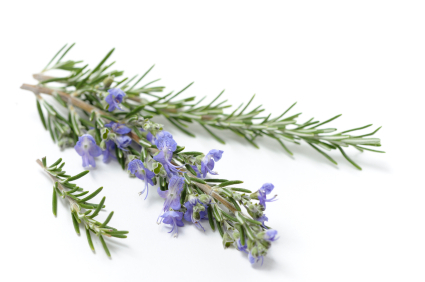 How Do I Use These Herbs and Teas?
Tea Method
Steep and cover 1-2 TBS of dry herb (3-4 tablespoons if using fresh) in 1 cup of hot (not boiling) water for 30 minutes (steep  catnip for an hour for conditioning, 2 hours for colour). For tea, use 3 teabags in cup brewed for 15-30 minutes.  Apply the tea to freshly washed hair.  Some like to leave the tea on for an hour then rinse, while others like to rinse out after a few minutes.  This is entirely up to you, of course.  Experiment to find the best method for your hair. The teas can be diluted (one part tea, one part water) and added to a spray/mist bottle and sprayed on the hair for a moisture boost.
Vinegar Tincture
Vinegar tinctures are great for adding extra benefits to your diluted vinegar post wash rinse. To make a vinegar tincture, add 3-4 tablespoons of any herb or a combination of herbs in 1 cup of vinegar (white for blondes and brunettes,  apple cider for reds).  Store in a dark,  cool place and let steep for 2 weeks before using.  Strain before using the vinegar as the post wash rinse.
Oil Infusion
To make an oil infusion, add 2-3 tbs dry herbs per 1/2 cup carrier oil such as olive, coconut (gently melt this first), jojoba, any oil that you'd like. Stir into the oil, jar,  and let steep for 2-4 weeks in a dark, cool place.  Shake the oil every day to prevent the herbs from clumping at the bottom. Strain and keep in a dark cool place.  Use as needed.  Oil infusions can be used on the hair and scalp and can also be added to other treatments and henna.
Powdered herbs (or herbs that have been ground in a coffee grinder)  can be added to any other treatments and ayurvedic hair packs.  Grind herbs up in a coffee grinder until they're a fine powder.  Add 1 TBS to any treatment.