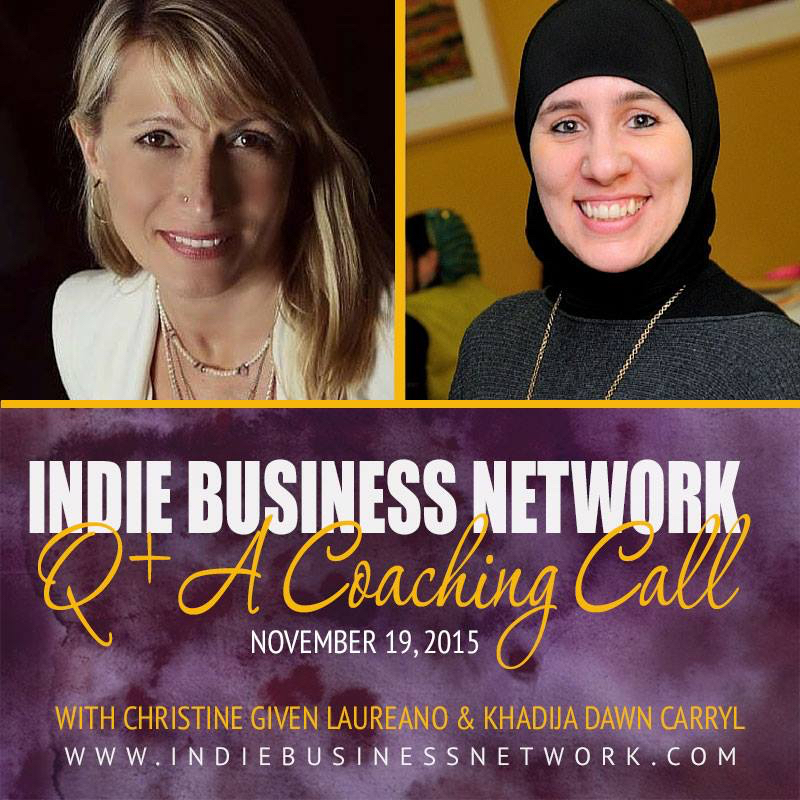 I'm extremely excited to be on Indie Business as a Guest Coach. This will be my first time doing a coaching call, and I just have so much to share! I had a chance to get a sneak peek into some of the amazing questions you all have. I can't wait to give you my answers. Should you like to submit question please do so here: Ask a Question.
Your member Q+A Access Coaching Call for November 2015 is this THURSDAY, November 19, 2015, at 1pm ET! Join from anywhere — your land line or your mobile phone!
In addition to your Lead Coach (Donna Maria), your coaches are Head Coach Christine Given Laureano (pictured, left) and Guest Member Khadija Dawn Carryl! Get ready for a Q+A like no other where your most pressing business questions are addressed! See you there!
If you are new to IBN or would like to join, our monthly coaching calls are your opportunities to meet personally with Donna Maria and our Head Coach and a carefully selected member Guest Coach. We offer our combined experience and expertise every month for an hour to help you address your most pressing entrepreneurial and success questions. Get the details here: Indie Business Network (for makers and shakers!).

Shop with fellow makers at the 2015 Holiday Guide