I'm back! I got in late Thursday evening. Stay tuned for my coming blog post: 2 Cities in Ten Days. I drove with all 6 kiddos across the border into the USA from  Canada which took me a total of about 12 hours. It should really only be about 9 hours but we stopped a few times and I got really tired a few times but we made it.
It's great to be back home in Maryland. People always ask me if I prefer Canada over the USA or vice versa. I actually like each place for different reasons. I always will love home (Canada) since those are my roots. Maryland is an area where I feel like I've become myself and that I'm able to fully express who I am and what I do. People ask if I'm scared or if bad things have happened to me because I am Muslim but that isn't the case and I really take that as a blessing because I don't know what I'd do in those situations. Our main goal is to make it home though, right? So I need to focus on that and not everything else because my husband needs me and my kids want their mother. This discussion could be a whole other blog post.
Updates. I apologize for any delayed email replies and hair/henna consultations as I handle those myself and I'm pretty backed up. I'll be playing catch up for a little bit. I also owe you all the final winners of our 30 days of Ramadan Prizes. I'll have that up and posted by tomorrow. We have also have Red Raj and Supreme Blend back in stock.
I also had two clients to henna upon coming back to town.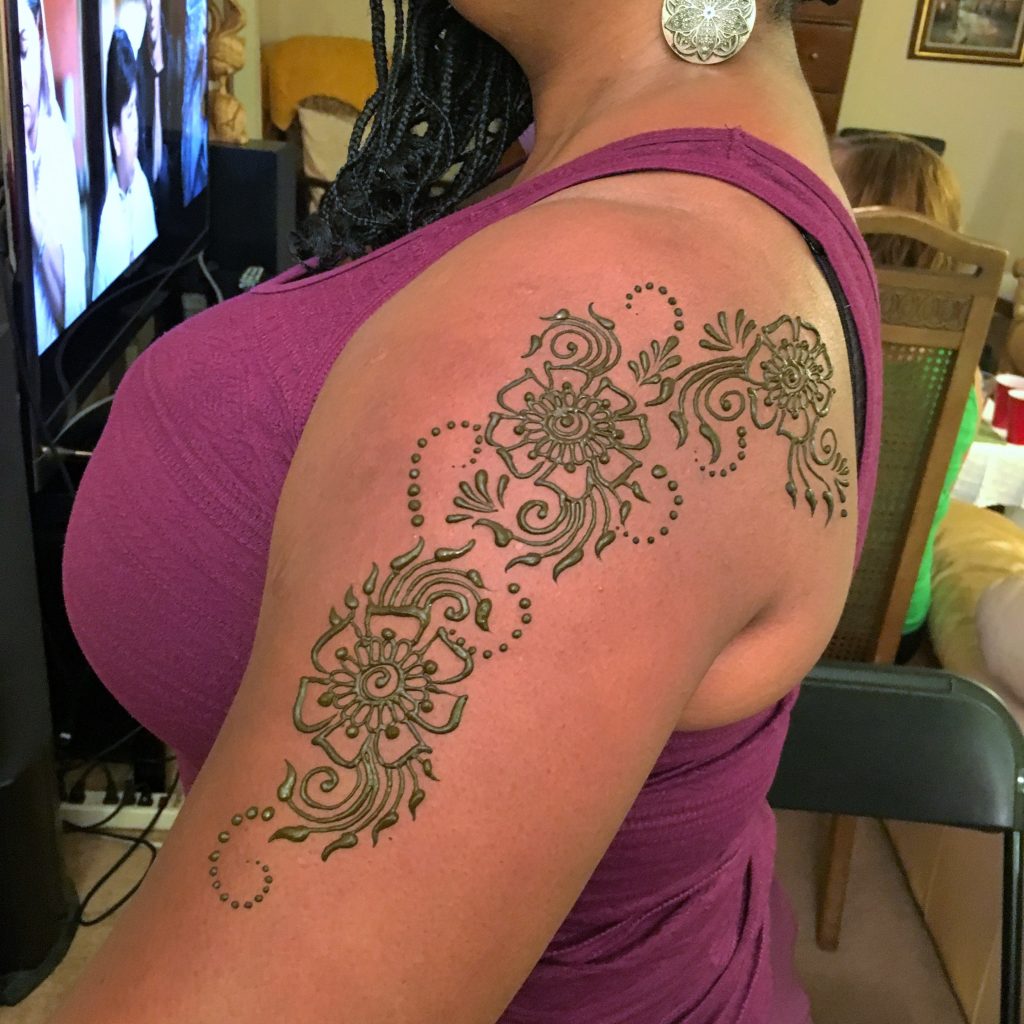 Alpha had a henna party to celebrate her pregnancy and also embracing her Bangledeshi roots. What an amazing group of gorgeous women. The party was so much fun. The henna was definitely on fleek while we watched Bollywood movies.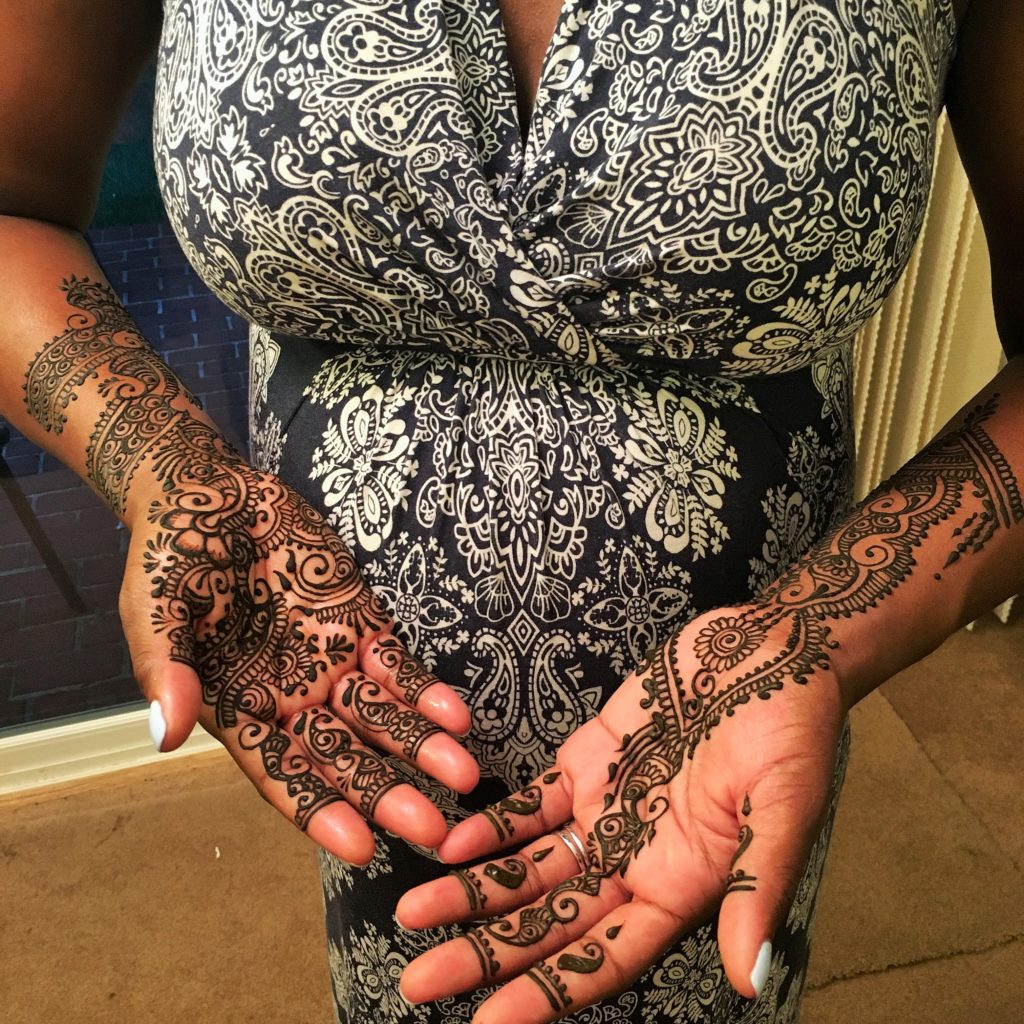 At our studio I had the pleasure of meeting Sole (pronounced Soleil). She came by to get henna for her birthday. She is a very beautiful soul. A true queen. I loved spending those 3+ hours with her that I don't even have the words to describe how she left me feeling. I know I just felt really good in my heart and soul. She's very inspiring.
No matter what a person's life path, all I ask for is to be connected with people who love henna so that we can continue to spread the love and good energy that this world really needs.
For those who may not know her especially our younger readers, she is a well known female rapper of the 90's and who was formerly married to Ginuwine. Please check her out on Instagram and follow her to keep updated with her happenings, business, yoga and kung fu classes, her plant-based diet, her beautiful family including her pets ad some new herbal healing salves (and more!) that I hope she'll be offering soon.
Her henna came out gorgeous, wouldn't you agree?