Ayurvedic Herbs: Organic Cassia Obovata
Our Organic Cassia Obovata is a fantastic, 100% natural powder which is produced by grinding the dried leaves of the Cassia Obovata shrub.  Organic Cassia Obovata is primarily used as a means to condition the hair as well as create golden to strawberry blonde tones on lighter hair, brighten up darker hair tones and create a glass-like shine. Organic Cassia Obovata can also be added to henna to produce light copper to copper penny like tones on blondes to medium brown hair tones.  Organic Cassia Obovata can also be used to improves the scalps condition.
For some, Cassia Obovata can be a little drying (typically not as drying as henna can be).  Try out different ratios until no dryness is experienced.  Following are different methods for using  our Organic Cassia Obovata.
Using Organic Cassia Obovata for Conditioning Only (no colour) 
Organic Cassia Obovata  is fantastic for conditioning the hair. For those that are not looking for any colour, this method is perfect.   To use Organic Cassia Obovata for conditioning, it is best to add a tablespoon or two of the powder premixed with water to your conditioning base, such as conditioner, flax seed gel, Light Greek yogurt or thick coconut milk, for example, or mix a sufficient amount of powder to cover your hair  with Greek yogurt or coconut milk for extra conditioning.  Let the paste sit for 10 minutes, then apply to freshly washed damp hair.  Wrap your hair up, relax for 30-40 minutes and rinse out in the shower very well to get all the particles out.
Another way to apply Organic Cassia Obovata and avoid the barn hay dry hair is to pre-oil your hair prior to applying Organic Cassia Obovata.  Some like to pre-oil the night before they do an Organic Cassia Obovata treatment.  Choose any oil your hair likes and oil the hair moderately; either apply the oil the night before, or an hour or two prior to the Cassia Obovata treatment.  Mix the cassia with water (distilled water seems to be the best option), unless you want a colour boost, then use Chamomile or Hibiscus teas, or juices.  Make sure the mix is of pancake batter consistency.  For more information on colouring with our Organic Cassia Obovata, please refer to the Cassia for colouring section below for more details.  Let the paste sit for 10 -15 minutes.  During that time, mist the hair with water until it is damp.  Apply the cassia paste all over your hair, cover and relax for an hour.  After the hour is up, rinse out extremely well in the shower.  Some find it helpful to use conditioner or clear Aloe Vera Gel to aide in rinsing out the particles from the hair.
It is important to not add any acidic ingredients to your Organic Cassia Obovata.  Adding any acids can encourage the dye release and leave golden to strawberry blonde tones or highlights in your hair if you are lighter.  Those with darker hair need not worry about the 'Cassia glow' as it is mostly evident on those with lighter hair (silver-light browns).  Teas made from Egyptian Chamomile Flowers or Organic Hibiscus Petal Powder can be used as the primary liquid to mix your Organic Cassia Obovata powder with.  Keep in mind that Hibiscus petal powder can impart a reddish tint on blonde to medium brown hair, and the Egyptian Chamomile Flowers can impart light golden tones as well.  If in doubt, always do a strand test just to make sure!
Organic Cassia Obovata can also be added to Ayurvedic herbal washes as a conditioning component. Add 1TBS of Organic Cassia Obovata powder to your Ayurvedic tea wash, herb packs and 'gravies'.
To make a conditioning Organic Cassia oil, in a sterile jar, steep 1TBS of Cassia in 1 cup of carrier oil in a dark place for 2-3 weeks. Shake every day and strain with double layer pantyhose when the oil is ready.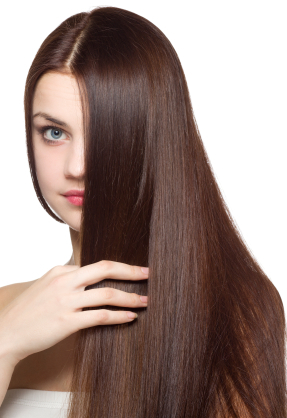 Cassia for Colouring
For golden tones and strawberry blonde tones
To achieve golden tones on light blonde to light brown hair, mix Organic Cassia Obovata powder with something acidic such as tap water with a little squirt of lemon juice in it, Chamomile Tea (this is the best for golden tones) or Hibiscus Tea (this is best for strawberry blonde tones). Add 1TBS Aloe Powder and honey per 100g Cassia Obovata powder.
The dye release is important if you're wanting to add golden/strawberry tints to you hair.  Let the Cassia release from 3-4 hours to over night for best results.  To create ashy golden and strawberry blonde,  add 2-3 TBS of Organic Amla Powder per 100g of Organic Cassia Obovata paste before dye release.  For extra conditioning and moisture, add 1-2 TBS of Greek Yogurt, coconut milk, Shea butter or oil for every 100g of Organic Cassia Obovata after dye release.
Organic Cassia with henna to create light copper to copper penny tones
Organic Cassia Obovata can be combined with henna to produce strawberry blonde- light copper and copper penny tones. Please refer to: "Basic Henna Recipes: From light copper to Red" for more details.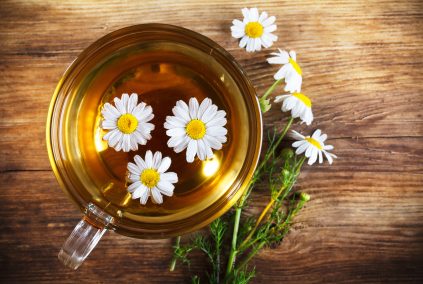 Organic Cassia Obovata for Lightening Hair
Cassia can be used to lighten the hair gradually when used as a base for lightening ingredients. Keep in mind that this is a very gradual process and may require more than one treatment.  See this post for the specifics.  It is recommend to use ground cardamon instead of cinnamon as there have been reports that cinnamon can cause temporary redness and tingling of the skin wherever the mixture drips.  The redness was reported to disappear after 20 minutes after rinsing.
Ayurvedic hair care is all about experimenting.  Remember, what works for someone else  may not necessarily work for you, and vice versa!  If in doubt, strand test. If one method does not work for you, try another. Happy experimenting!