Not only is a photoshoot a huge part of you, your brand and your passion, it's also so much fun! How could you not want to?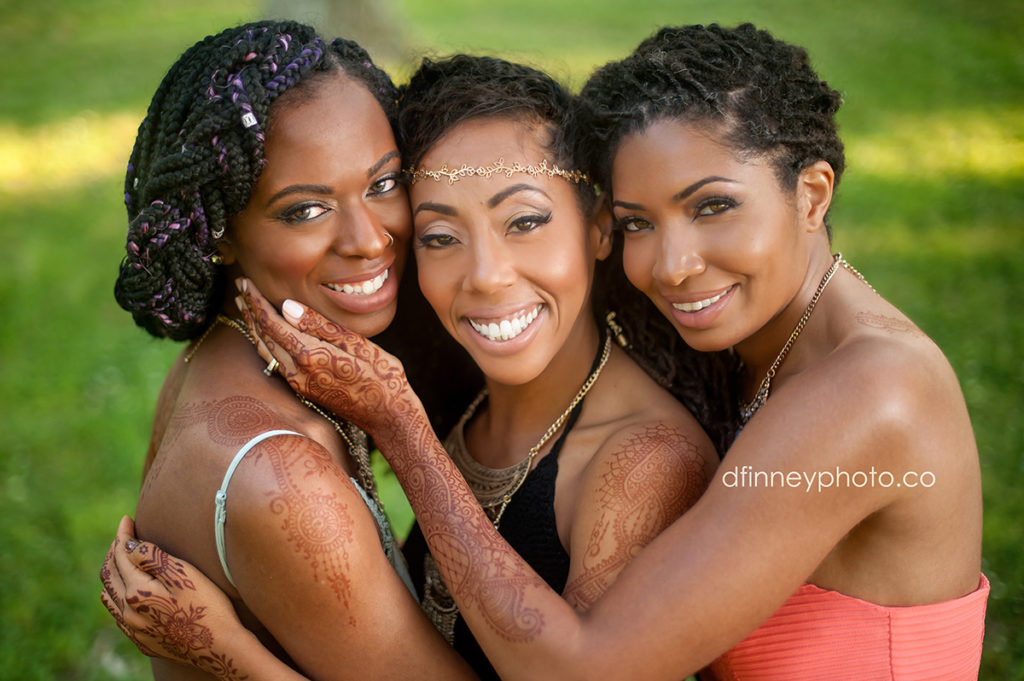 For a long time I've been dreaming of a photoshoot combining natural hair, henna body art and beautiful women in natural light. This past weekend we made it happen. Our team consisted of 3 gorgeous models: Denise of LocCrush, Alexis of Aramintarose and Lara of NomadicBellyDance, our amazingly talented stylist and photographer Danielle of DFinney Photography and Denyelle our pro makeup artist and assistant Ellis.
I can't even begin to express the talent and the magic we created.
My process
I came across Danielle's work often on Instagram. Her work is amazing and I'm just in awe of her photos. I also saw in her what my vision was. I love natural light and photography is one of my passions but you can't do everything yourself. We all need help. We just have to find the right people. I also wanted to have the insight from others. I wanted to fuse artistic talent together where we would feed off each other.
Then I decided to reach out to her. From there we set a date and the planning stages began.
Our first date didn't work out as I had a collaboration with Whole Foods in Columbia at Wine in the Woods that I couldn't pass up. Luckily Danielle understood and was able to accommodate a new date. That worked out as well because the weather that weekend was not photoshoot worthy.
Being that this was to be my very first photoshoot I was a little all over the place and had to learn the process of this. We had to choose 3 models. The good thing is that because of Instagram I was able to connect with beautiful local women that I admired and didn't even have to do a model call. It was perfect. Denise came right on board. Then Alexis. We got really blessed because Lara who initially couldn't be apart of the shoot was out of the country and I kept hoping she'd somehow come back to town. She did! She sent me a message saying she was on her way back from Turkey just in time for the shoot. So we were all set.
Now what about the clothes? The henna? The everything? I wasn't sure of how that would all work. Danielle with her expertise guided me to decide first all on all my henna designs including placement and not worry about the wardrobe until the end. In my mind I'm thinking of working around the wardrobe but in fact the wardrobe just compliments where the henna is. I know it sounds silly perhaps but I'm a visual person and sometimes I need to talk it out or visually see this in my mind first.
I began to gather photos of all the work I liked from other artists to pull inspiration. I had hand designs, back pieces, gorgeous leg and feet designs and henna art I loved including henna I've never done before. I had to decide on where I would place each henna piece on each model. It came together beautifully. You can plan art but a creative will just flow in the end (yes you can quote me).
Once we settled on design placement Danielle went to choose the outfits and accessories. Stunning! The outfits were perfect. Now where would we be shooting? Danielle scoped out a few places and came up with a gorgeous park, some natural water and an artistic painted wall of Prince. Danielle set up makeup with the amazingly talented Denyelle. Her makeup is on point. Just perfect and flawless. Her assistant Ellis is so sweet.
When things are meant to be they just flow together perfectly. We had so much fun. Everyone had phones and cameras out taking pictures within the pictures.
Would I do it again? Absolutely! I feel completely addicted to this process and can't wait to do this again. There are several more henna pieces waiting to be photographed.
"The only way to do great work is to love what you do." Steve Jobs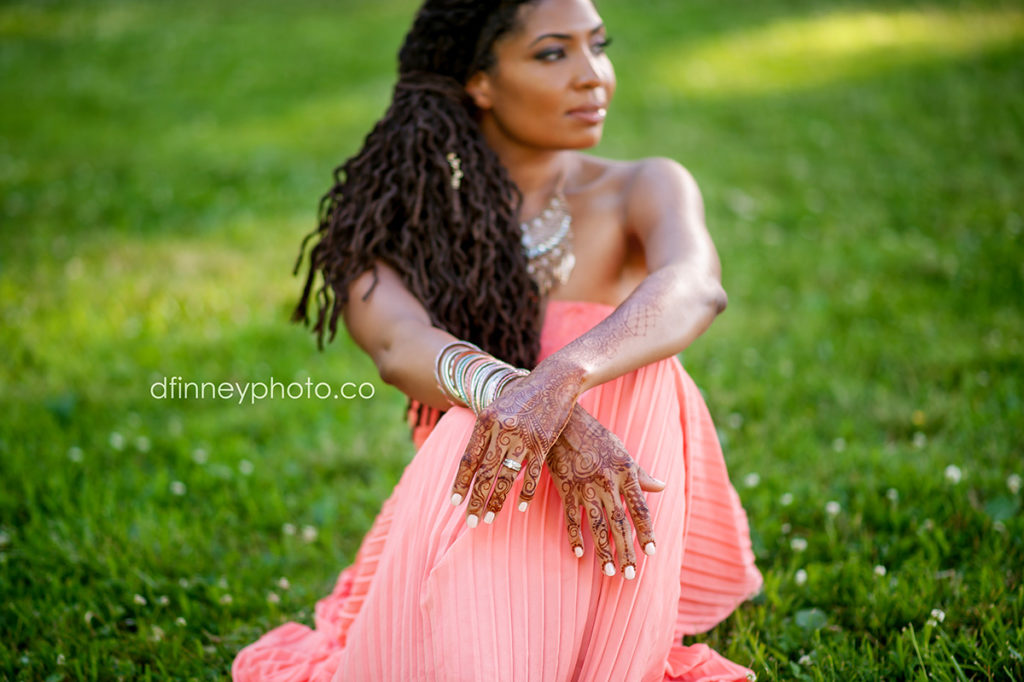 Denise is very well know on Instagram for her natural locs. This was her first time ever getting henna.
Alexis moves her body gracefully like the flow of a river.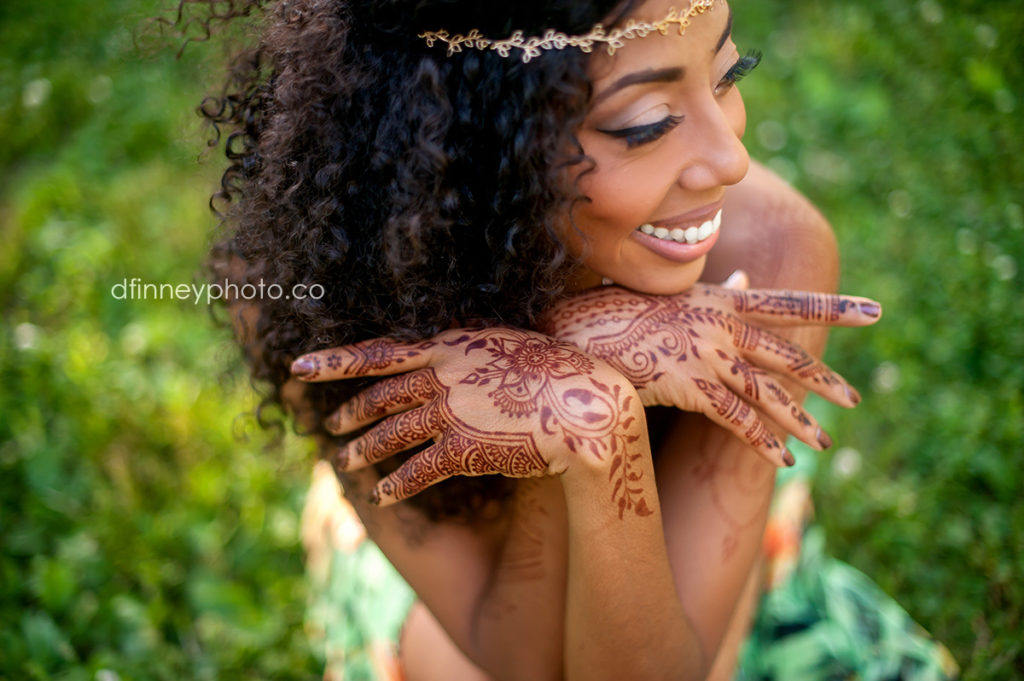 Lara with her infectious smile dances her way into your heart.