Henna is an incredible herb that is amazing at colouring your hair naturally, and can be easily maintained with root touch ups in between full head applications.  There's no reason to stop hennaing when hennaing the roots only is an easy option!
Root touch ups are as easy as a full head application, if not easier!  To do roots-only, do stick with your usual recipe to maintain a consistent color.  On your second root touch up, overlap the dye onto the previously dyed root touch up to keep the colour even, or apply a gloss all over after a root touch up. Glosses can be done on the entire length to refresh the colour as well.
To make root touch ups with henna easier, freeze henna in ice cube trays or little blobs (thanks to Anje @ LHC for the great tip), or in small zip-lock baggies.  Around 30-50 grams of combined powder is needed for a root touch up.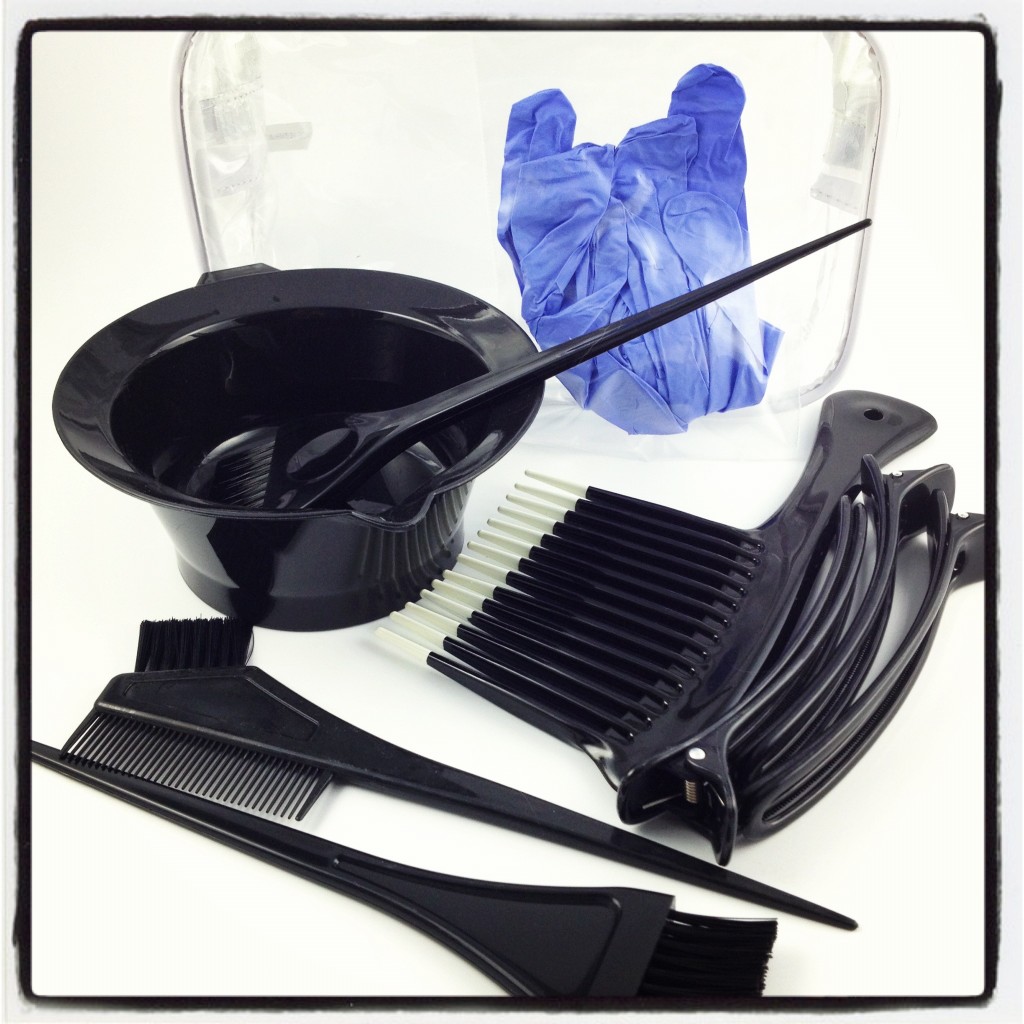 What can I use to apply henna paste to the roots?
Zip lock baggie with the corner cut
Carrot bag or henna cones (easy and less messy option)
Our Plastic Bottle to apply along your root line
With a dye brush separating sections.
A small icing piping bag with a smooth plastic round tip
Most of these found at: Henna Sooq
How many ways can I apply paste to my roots?
Divide hair into 6 braids (loose at the base) and use an applicator to squirt henna into the roots.
Make small buns with loose bases and squirt henna into the base.
Part the hair as you go along and squirt or paint  henna onto the roots.
Randomly squirt henna onto roots.
Apply handfuls of henna to hair and 'smoosh' henna paste into roots (this works well with shorter hair).
Apply henna to roots while your head is 'upside down' by smooshing or using our plastic squeezy bottle.
After the henna has been applied to the roots only, feel free to smooth the length in oil, conditioner or a henna gloss and wrap your hair up with plastic wrap.  Root touch ups can be applied whenever you see new roots. Usually new growth will appear within 2-4 weeks.