I can't believe this is happening in just a few days. March 12-13 you can join us live to learn how to henna with Debi & Nic.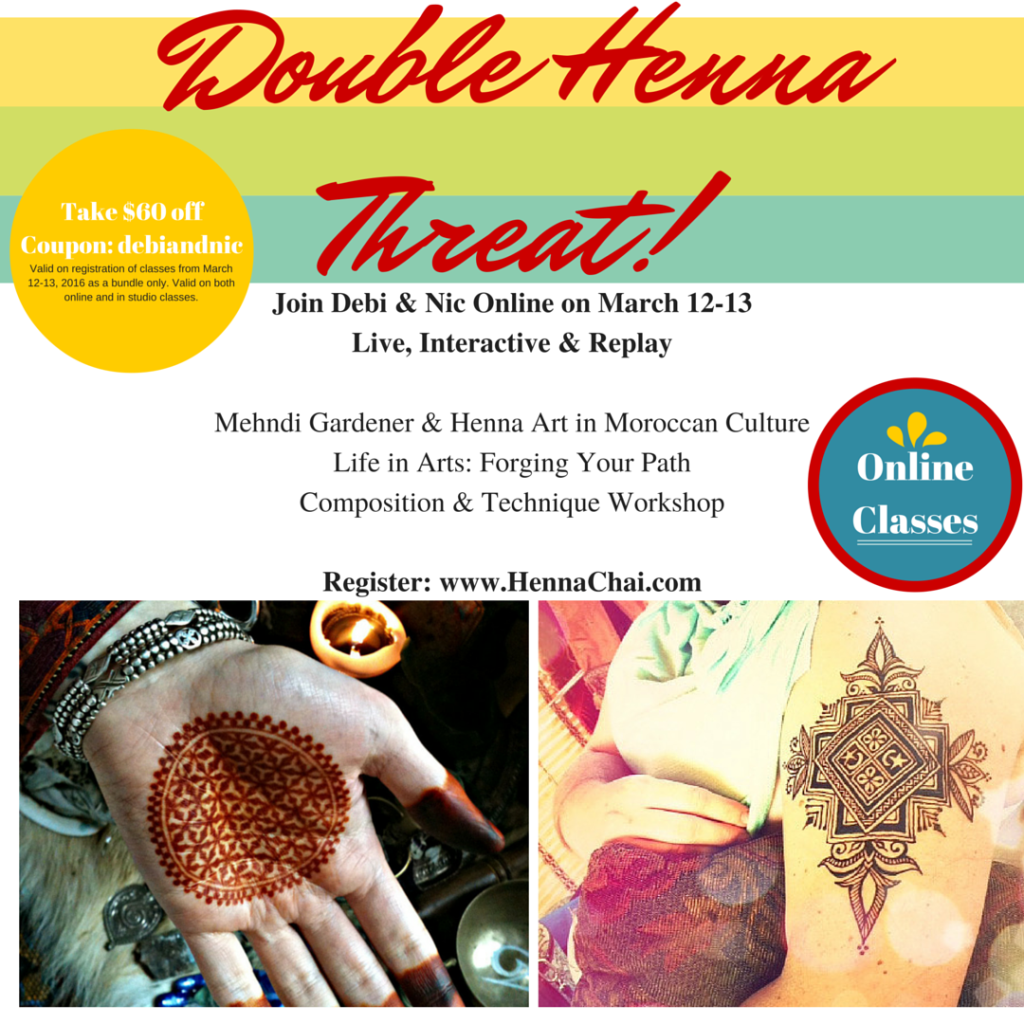 Take $60 off with our special coupon when you sign up for both days (4 classes total on March 12&13): debiandnic
You will love the classes: Mehndi Gardener, Henna Art in Moroccan Culture, Life in Arts: Forging Your Path and Composition & Technique Workshop.
We can't wait to see you there.