This Wednesday July 15, 2015 at 6pm we are having a Henna Party & Iftar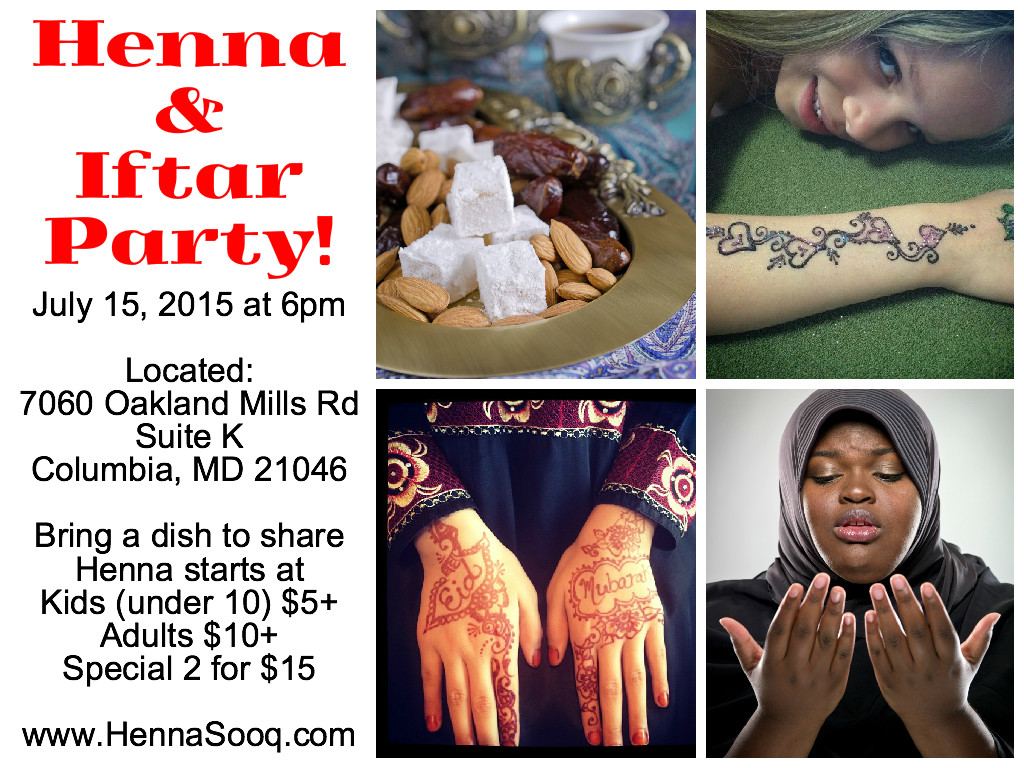 What is a Henna Party?
It's a party where there is lots of henna body art tattoos being done at and in particular before Eid celebration (Islamic celebration). This is sometimes called Chand Raat. People get together, eat, pray, and get henna! Now that's fun!
What is Iftar?
Iftar is the arabic word for breaking fast. We (Muslims) have iftar when the sun goes down after fasting a day in Ramadan.
Our event will be located at our studio: 7060 Oakland Mills Rd, Suite K, Columbia, MD 21046
Please bring a dish, or dessert to share.
Henna body art tattoos starts at:
Kids (under 10) $5+
Adults $10+
Special 2 for $15