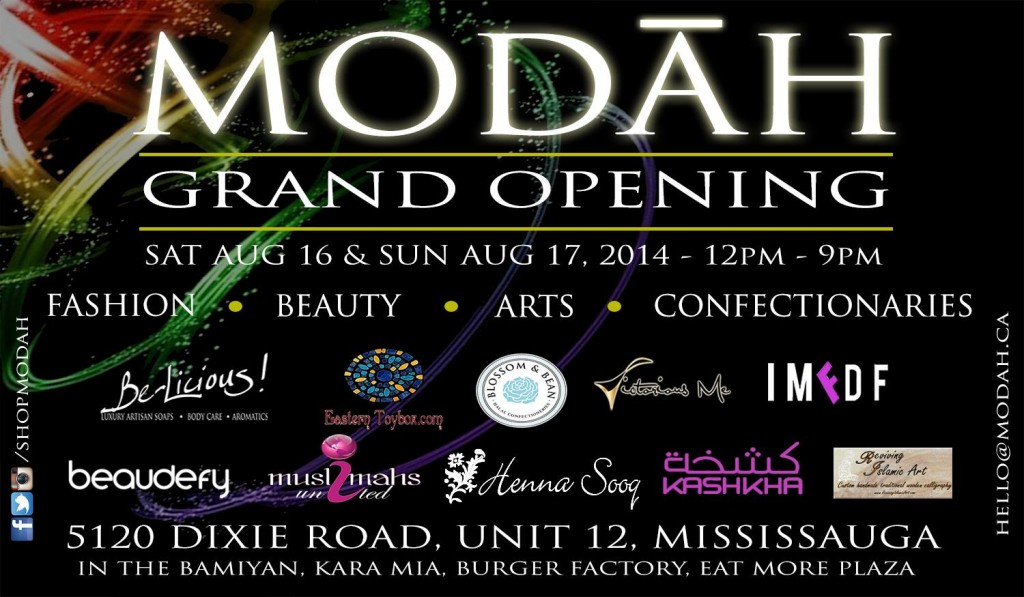 That's right – you heard correctly, and we are SO excited!!
Henna Sooq Canada will be opening in a brand new live location.  Now you can purchase your henna and hair products in person. Store hours will be 12pm-8pm.
August 16th-17th is our Grand Opening Weekend at 12 pm.  All purchases that weekend are eligible for a 10% discount and tax free!
You will find us at MODAH located at: