Curly Nikki, her hubby and little Gia are awaiting a new arrival
❤️
I had the honor of henna'ing Nikki's belly not only once but twice (three times a charm?! hint, hint). Thank you so much Nikki for having me adorn that beautiful baby to be. Photography credits to myself, Khadija.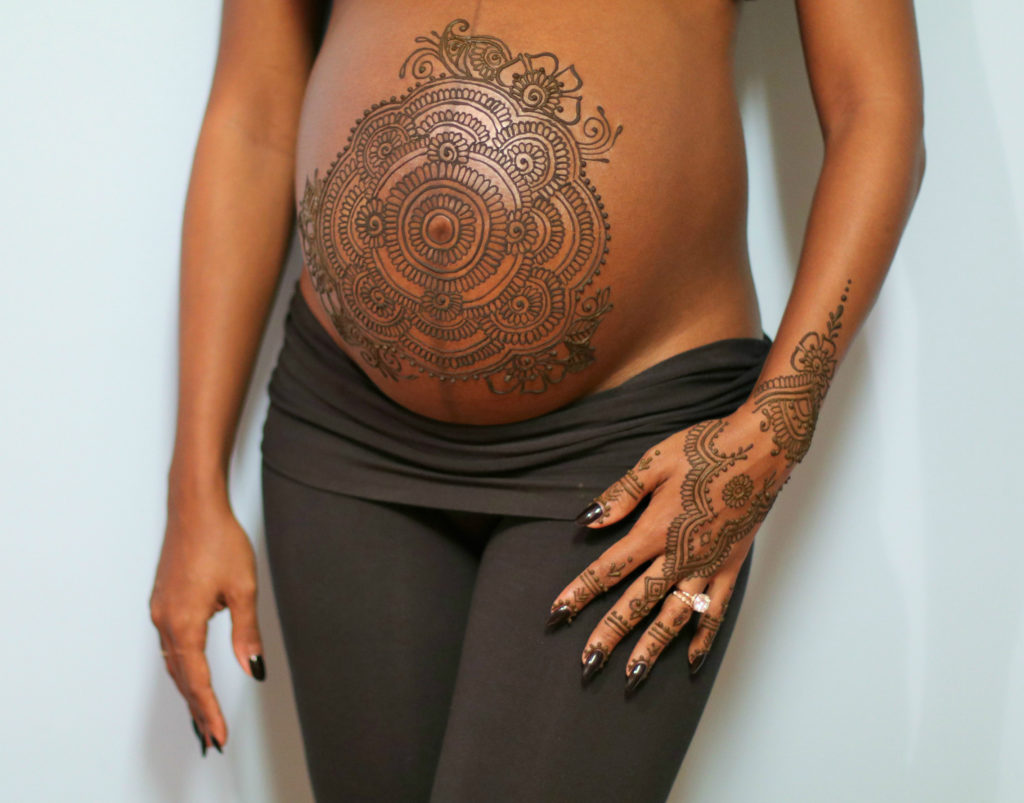 Have you heard of Curly Nikki or seen her on her instagram page @curlynikki or seen her on TV such as on Dr. Oz's show? She's a pioneer in the natural hair community sharing her expertise and her own personal experiences. She was also on on Good Morning Washington this morning discussing winter hair care and styles. Did you happen to watch her on the show?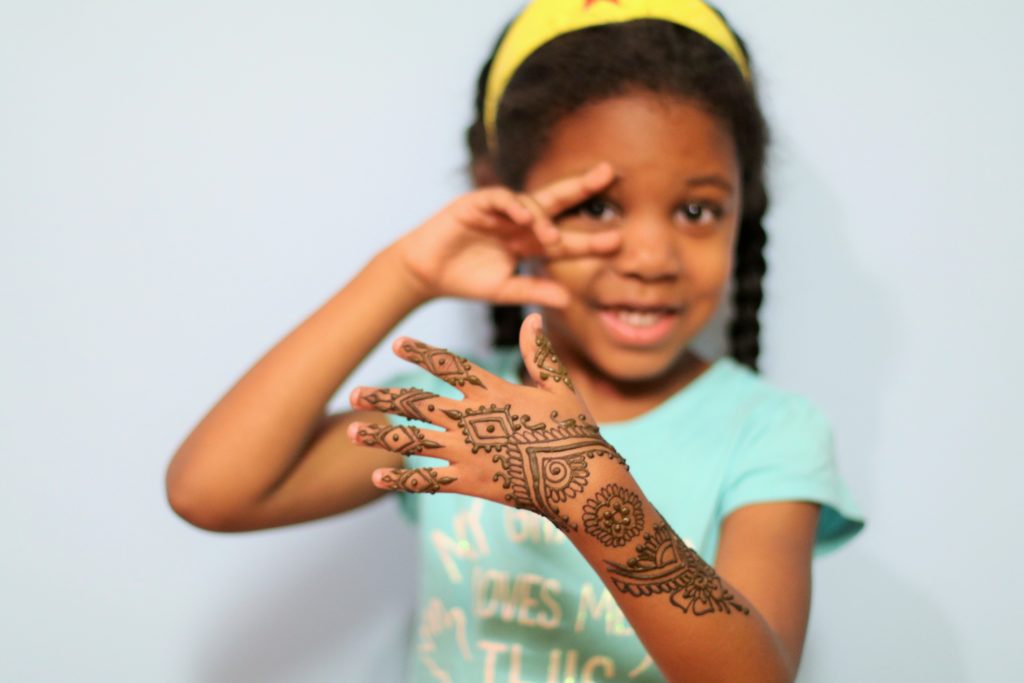 Gia is so excited about their new arrival coming in just a few short months. So exciting having a little brother! She also did so amazing getting her henna done. She sat very still and took very good care of her design. We both agreed we wanted it to come out as "red" as possible and last a really long time. She is such a bundle of creativity and she says the cutest things.
❤️